On October 7, a good friend of ours, MovieCritic of Movies Meet Their Match, nominated us for the Sunshine Blogger Award. This is our second time being nominated for this award, since Sally Silverscreen of 18 Cinema Lane nominated us for this same award back in April. It turns out that MovieCritic, who has been nominated for this award several times recently, was also nominated by Sally Silverscreen. I'm honored and delighted to receive this award again, since it's a lot of fun. Thank you for nominating us, MovieCritic!
The rules of this award are as follows:
1. List the award's official rules.
2. Display the award somewhere on your blog.
3. Thank the person(s) who nominated you. Provide a link to your nominator's blog.
5. Answer your nominator's questions.
6. Nominate up to 11 bloggers.
7. Ask your nominees 11 questions.
8. Notify your nominees by commenting on at least one of their blog posts.
So far, I have accomplished three of these things. Now, it is time to answer MovieCritic's excellent questions. I've been looking forward to writing my responses ever since I read the questions a couple of weeks ago, although I haven't had a chance to write my answers until now. To make it more fun, Rebekah is going to answer the questions separately, since MovieCritic listed us both in the nomination. Let's start with my answers.
Tiffany's Answers to MovieCritic's Questions:
1. What book do you wish your favorite actor or actress could have starred in an adaptation of?
There are quite a few! Firstly, I think Freddie Bartholomew would have been great in a mid-1930s version of Oliver Twist, with Claude Rains as Fagin, Mickey Rooney as the Artful Dodger, and perhaps James Cagney as Bill Sikes and Mae Clarke as Nancy.
Secondly, I think that "The Brethren" by H. Rider Haggard should have been made into some major film by now. It is such a beautiful, epic, dramatic story setting during the King's Crusades in Medieval England and the Middle East. There are two different casts I have in mind. For a Golden Era Hollywood take, I think that Nelson Eddy and Errol Flynn should have played the brethren. However, since Wulf, the blond, is the bigger and more bellicose one, while Godwin, the brunet, is the thoughtful one, I think that the appearances should be switched for the characters. Nelson Eddy would have been better as Godwin with Errol Flynn as Wulf.
Olivia de Havilland could have played Rosamond, their beautiful English cousin, with Hedy Lamarr as the mysterious Masouda, a half-Arabic woman
of mystery. This film would have been quite an epic. Since the actors are from different studios, I think a more independent producer, like
David O. Selznick, would have had to make it.
If this film had been made later, such as in the late 1980s, I think Mel Gibson and Mark Erickson would have been perfect as the brethren. The name Mark Erickson probably doesn't mean anything to you, since he only made about two films. However, he is Rebekah's ballet teacher and has been a good friend of our family for the last two years. He made his film debut in The River (1984), which was also Mel Gibson's American film debut. They became good friends, Mel only being one year older. He played a more leading role in American Gothic (1987). I have breened both films. In the 1980s, he was very tall with blond hair and striking blue eyes, very much like H. Rider Haggard's description of many of his leading men, including Wulf. I think the two men look really similar and would have been great as the brothers. I can't suggest any women for leading ladies Rosamond and Masouda since I don't know any brunette or exotic-looking 1980s actresses. Any suggestions?
Speaking of novels by H. Rider Haggard, I don't think that She: A History of Adventure has ever been made into as great a film as it could be. This is such an amazing story, but none of the five film adaptions have lived up to
the book. There was one Code version made of it, the 1935 RKO Radio Pictures film, but it changed the story drastically by setting it in the arctic instead of in Africa. The extremely American Randolph Scott is miscast in the role of the strong English Leo, and Helen Gahagan is hardly beautiful enough to be the titular immortally beautiful queen. To be fair, no actress is beautiful enough to play this role, since She's ageless beauty surpasses the appearance of any mortal woman. If an actress were cast in the part, Hedy Lamarr is the only actress I know who is gorgeous enough to be this character. I think the perfect way to make this film would have been to not cast any actress as She. Since She veils herself for much of the movie, you could never show her face. When she takes her veil off, you could only shoot her from the back, in silhouette, or blocked by another character. You could use different actresses for her voice, hair, arms, feet, silhouette, etc. to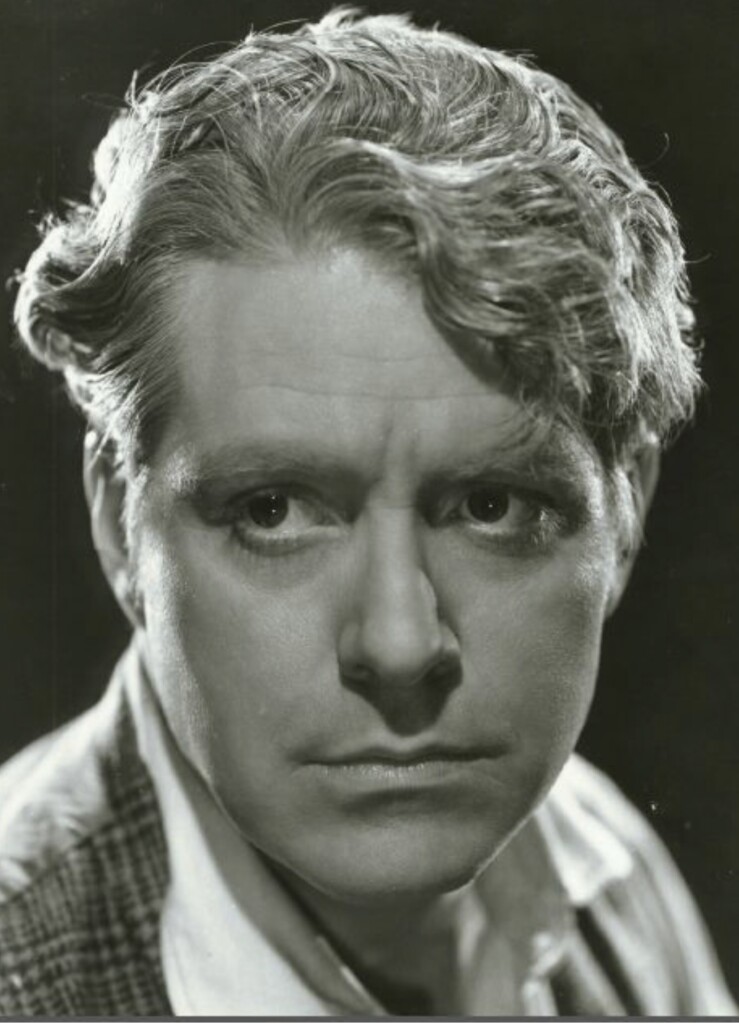 create one perfectly beautiful woman, leaving her perfect face to the viewers' imaginations. Leo is difficult to cast, since there are surprisingly few blond actors. The only classic actor I can suggest is again Nelson Eddy, perhaps with a bit of peroxide to make his hair blond, since he really was a graying redhead. Lew Ayres had good qualities, but he had dark hair and was too slight. This may seem redundant, but I honestly can't think of anyone who would have been better than Mark Erickson for this
part. Perhaps I am prejudiced because he is a friend of mine, but Rebekah and I agree that he would have been perfect in the late 1980s. Since he was raised in Canada, he could do an effective British accent, and his ballet background and old-fashioned upbringing gave him a timeless quality which would fit this Victorian character. You can't really see his acting talent from the few films he made, but he had the talent to have been a successful film star. I hope that, someday, my idea for this film will be made with an equally effective blond actor.
2. Are there any movies you like better than the book they were based on?
The Grapes of Wrath (1940) vs. The Grapes of Wrath by John Steinbeck. This isn't a completely fair answer, since I haven't actually read the book. However, I've read about it, and I think the plot of the movie is so much better than the book. Several people who have actually read the book feel that it is unbearably dismal, which the movie is not.
3. Comedies or dramas [or do you like them equally]?
I like them equally. I can enjoy either a comedy or a drama, depending on my mood.
4. If you were in an action movie, what would be your weapon of choice?
I would prefer to just be the heroine who cheers her leading man on to glory, letting him do the fighting. However, realistically, if I had to defend myself, I would choose a gun, since that would be the easiest to use. Shooting can be done from a distance.
5. Is there a particular song that you would show to people if you were trying to explain yourself — your personality, your heart, your aesthetic, your inner landscape — in musical form?
This is a hard question, but it's a very interesting idea! I can't think of a song that describes my whole personality or heart, but I have a few ideas. For my identity as a travel writer, I love the song, "Far Away Places," especially as recorded by Bing Crosby. The lyrics' winsome description of longing to see exotic locations appeals to my sense of adventure.
For some reason, the song "King for a Day" seems like a dramatic description of the PCA's glory days and decline. The dramatic, minor 1920s arrangement always makes me think of the Hollywood and Western Building, late at night, perhaps with one light on in Joe Breen's 4th floor office.
I always try to be very feminine and refined, so I have long loved the song "Femininity" from Summer Magic (1963). I sang it when I was six years old, since it was in a Disney songbook we owned. I've always loved the lyrics about how to be a lady.
6. What non-story-related hobbies do you enjoy?
Writing ballets doesn't count, since that is related to stories. My favorite non-story-related hobby is sewing. It's so relaxing and creative without requiring a lot of thought. I like making handkerchiefs. Someday I hope to make my own accessories and even clothes.
7. Top three favorite TV shows [fictional or not fictional or both]?
I'd say my favorite show is The Dick Van Dyke Show, since it's so funny with such great writing. I also like the fact that it avoided the sharp down-turn in content quality which so many sitcoms from the 1960s experienced, usually in the fifth (and final) seasons.
My second favorite, in terms of being very enjoyable to watch, is the Andy Griffith Show. The simple, homespun, country charm of this show is very endearing. There is a good mixture of humor, wisdom, sentiment, family relations, romance, and even crime drama. I really like Deputy Barney Fife (Don Knotts), since he and Andy Griffith interact so well on the show. I think that, after Don Knotts abruptly left the show after the fifth season, the show was never the same, although it ran for three more seasons. Thankfully, Barney made guest appearances in each of the subsequent seasons, but one or two episodes in each season didn't make up for the gap which Barney's absence created.
My third favorite show is Christy, a 1994-1995 television series which lasts for two seasons. Although short-lived, this historical drama is very riveting and enjoyable. My parents enjoyed the series when it first was aired, so we have it on DVD. I listed it as third only because it is so serious and true to life that it is too heavy to watch just anytime. While the other shows I listed are sitcoms that can lift your spirits or just be entertaining any time, Christy is very emotional. However, it is amazing and very refreshingly "Code-compliant," if you will, containing moral and Christian themes due to its historic mission setting.
8. What are the best and worst books that you've read so far this year?
I don't read as much as I used to, since I spend so much time writing that I like to save my eyes when I have any free time. However, I have read a few books so far this year. Starting in July, I read the first classic novel I have completed in years, The Count of Monte Cristo by Alexandre Dumas. I have had this thick French novel in my collection for years; I think someone gave it to me. In late July, a friend told me that this book was his favorite and recommended that I read it. I was familiar with the story, since I just had watched the 1934 film version a few weeks earlier. Thus, I was curious about the story. I finished the over 1000-page book in September, and I loved it! It is definitely the best book I will read this year.
My least favorite book I have read this year is Emily Windsnap and the Tides of Time by Liz Kessler. Granted, this is a far cry from Alexandra Dumas, since it is technically middle school fiction. I started reading Liz Kessler books when I was age eight or nine. My sister and I both became fans of her writing, so we always get any new books she writes. this is now the ninth book in her award-winning mermaid series. The last few books have not been nearly as good as earlier ones, but Rebekah and I both felt that this was the weakest one yet. Rebekah actually read it aloud to me, but it's the same thing. For several days after we finished reading it, I kept thinking that there was more to the book which we hadn't read yet. The main problem was that most of the book spanned the time of one day, which the heroine kept reliving with very minor variations because of time travel. It almost seemed like Liz Kessler was too lazy, busy, or tired to write a whole new book, so she just wrote one day and copied it twice!
9. What is your favorite movie that was made during the Hays Code, 1934 – 1968?
I really appreciate your including a question that involves the Code! Most movies I watch are from that era, so that question is basically just "What is your favorite movie" to me. This is always a hard question, since there are so many movies I love! I will say Luxury Liner from 1948, since I really love this movie. It has classical music, popular music, opera, and dancing. It stars a young soprano, Jane Powell, and a real opera singer, Lauritz Melchior. One of the supporting actors is Tommy Breen, the son of Joseph I. Breen, the head of the PCA! Also, the young soprano's relationship with her favorite opera singer, Olaf Eriksen, is very touching and has great personal significance to me. I can watch this movie any time since I love it so much!
10. If given the opportunity, which movie scene would you re-do?
This is a tantalizing questions, since Rebekah and I are always thinking of things we would do differently! Surprisingly, it's hard to think of a good example when asked. To start, there are two glaring errors in Luxury Liner which are infuriating! When Polly (Jane Powell) goes into Laura's (Frances Gifford) room because she hears her crying, she taps the sobbing woman on her shoulder. Very calmly, Laura sits up. She is in her room alone and didn't hear Polly enter. She should have shrieked, jumped, and gasped! Also, Olaf Eriksen says that he's going to breakfast. Then, when Polly asks the maid where he went, the maid replies that he's having breakfast on the terrace. Mr. Eriksen said nothing about the terrace! These two errors are infuriating because the rest of the movie is so good, but especially so when you've seen the movie about twenty times!
These things are just "goofs," though, and not really what MovieCritic meant. In terms of actually re-doing a scene, there is a scene in one of my other favorite movies, Holiday from 1938, which I would like to see done differently. I'm afraid this gives away the ending, so you've been warned. Linda Seton (Katharine Hepburn) wants to take her brother, Ned (Lew Ayres), with her as she leaves her stuffy family. He wants to go, but his father (Henry Kolker) convinces him that he can't leave the business right now. Linda promises to come back for Ned. The film ends with Linda and Johnny (Cary Grant) kissing on the boat to France before it sails. I would love it if, as they start to kiss, the film had panned over to show Ned come around the corner at the end of the corridor, showing that he had decided to leave the family, too.
11. What are your thoughts on time travel?
It can be interesting and effective in stories and film, but it can also get very complicated and confusing. If not done just right, it can become mind-boggling if given any thought at all. Some people, like my sister, struggle with it under any circumstances, since it basically doesn't make sense. Traveling to the future is less complex in some ways, since it is pure fantasy and imagination and does hypothetically affect things which have already happened. I have mainly read time travel books. Some of them are a little scary, like Liz Kessler's North of Nowhere, which features two characters who are actually the same person through time travel! I don't even want to think about that.
I like the idea of time travel in some stories, particularly if romance is involved. I have an idea for someday writing a fiction story, either a short story or a novel, about a girl who travels through time and falls in love with a man in the past. She must choose between being with this love and living in the time in which she was really born.
Surprisingly, I can't think of a film featuring time travel which I have seen offhand. Obviously, I know of films like the Back to the Future trilogy, but I have never seen these Rating System films. The oldest time travel movie of which I have heard is The Time Machine (1960), based on H. G. Wells's novel of the same name. There was a German silent film, Metropolis (1927), which was also based on H. G. Wells's Time Machine, but it doesn't qualify as a time travel film because it is just set in the future. I am struggling to even think of a Code film which features time travel. If anyone who reads this can think of one, please let me know!
---
Rebekah's Answers to MovieCritic's Questions:
1.  What book do you wish your favorite actor or actress could have starred in an adaptation of?
I have often thought that Pearl S. Buck's Peony: A Novel of China could have made a great movie some time during the Code era. However, I've had a very hard time deciding when to make it during the Golden Age and, accordingly, whom to cast. I often find myself tempted to pull actors from several different decades and put them together unrealistically. However, the best cast of which I can think would be made in 1938 or 1939, starring either Bette Davis or Olivia de Havilland as Peony, John Garfield or Errol Flynn as David, Laraine Day or Mae Clarke as Leah, Edward G. Robinson as Ezra, Flora Robson as Madame Ezra, H. B. Warner as the Rabbi, Claude Rains as Kao Lien, Boris Karloff as Kung Chen, Sylvia Sidney as Kueilan, and George P. Breakston as Aaron.
I don't know if this really counts, since these are short stories and not books, but I think O'Henry's The Skylight Room, A Retrieved Reformation, and A Double-Dyed Deceiver would be great movies with Lew Ayres. The skylight room would need some more development to make a full movie, but I can see it either as a one-hour pre-Code film or an early Code film from 1934 or 1935, also starring Mae Clarke or Joan Blondell as the leading lady, Miss Leeson. A Retrieved Reformation would make a great film just the way it is, perhaps with a new title, also from some time early in the Code years, with Pat O'Brien or Robert Elliott as Ben Price, and Gloria Stuart or June Knight as the leading lady, Annabel Adams. A Double-Dyed Deceiver could have been made around the same time, with some development and a bit of breening, also featuring Thomas Mitchell as Thacker.
2. Are there any movies you like better than the book they were based on?
I recently read the book The Strange Case of Dr. Jekyll and Mr. Hyde and found it to be short and fairly one-note compared to the 1931 film adaptation that I recently watched. I'm sure the 1941 film, which also features the two female characters and thus is more multifaceted, is also largely superior.
3. Comedies or dramas [or do you like them equally]?
In general, I prefer dramas, since comedies are often times too goofy for me. I particularly tend to dislike screwball comedies, since they often get very confused and mixed-up, and I find this a bit disturbing. If a movie is just fun and amusing to watch, I can enjoy a comedy. However, as a rule I prefer seeing a great drama with brilliant acting and a deep, multi-faceted story.
4. If you were in an action movie, what would be your weapon of choice?
My immediate response when Tiffany and I first read this question was, "My leading man!" I'd much rather cheer on my leading man as he fought the villains and then carried me away to safety then get a weapon and fight for myself. However, I think I would like to have an instantaneous tranquilizer gun, so that I could incapacitate my enemies without injuring them.
5. Is there a particular song that you would show to people if you were trying to explain yourself — your personality, your heart, your aesthetic, your inner landscape — in musical form?
I can't think of one song that describes me completely, but I could pick a couple of songs to which I relate. I really like the song "Ballerina," particularly the 1947 version by Buddy Clark, because I'm a ballet dancer, but I like to think that I am deeper than the girl in the song and would pick love over my career.
Also, I am a great fan of the story The Phantom of the Opera, which Tiffany and I adapted into a ballet. My favorite musical adaptation of it is Phantom by Yeston and Kopit. While I love the song, "My True Love" from this musical, the one to which I relate the most is, "Home." The way Christine describes her feelings about the theater in this song is very similar to how I would describe my own feelings. While I do love performing, like Christine, I just adore being in the theater and smelling the greasepaint, if you will.
6. What non-story-related hobbies do you enjoy?
Since I don't live anywhere near a swimming pool or a beach, this is a hobby in which I can't often indulge, but I think I must say swimming in my mermaid tail. I have a beautiful Fin Fun Blue Lagoon mermaid tail with a high quality monofin to go along with it, and I enjoy swimming in it whenever possible. I also like swimming with just a bathing suit and my own limbs!
7. Top three favorite TV shows [fictional or not fictional or both]?
I think my top three favorites, from favorite to least favorite, are The Dick Van Dyke Show, That Girl, and Hazel.
8. What are the best and worst books that you've read so far this year?
I have only read two or three new books this year, and I didn't think any of them were truly phenomenal. However, despite what I said about it earlier in the question about movies adapted from books, The Strange Case of Dr. Jekyll and Mr. Hyde was the best new book I've read this year.
The worst was the latest Emily Windsnap book, Emily Windsnap and the Tides of Time. I didn't think that either book was the greatest I'd ever read, but The Strange Case of Dr. Jekyll and Mr. Hyde is a classic, well-written book. It obviously has something fascinating about it, or it wouldn't be such a large part of society nowadays. The Tides of Time, on the other hand, was a confused, rather sloppy book that struck me as being a bit lazily written. While the Emily Windsnap books aren't the most brilliant stories ever, and many of them are quite weak, this was definitely the worst so far. riority50 \
9. What is your favorite movie that was made during the Hays Code, 1934 – 1968?
My favorite movie from the Code era, and, I believe, my favorite movie in general, is An American in Paris from 1951. I am a great fan of Gene Kelly's, and there is something about this movie in particular that I just love. While many musicals have at least one musical number you could do without, every number in this movie is great, The acting is wonderful, the story is captivating and exciting, and none of the great musical numbers interfere with or slow down the story.
As a ballerina, I also really appreciate the fantastic "American in Paris Ballet." This fifteen-minute ballet sequence aside from being exciting and colorful, is wonderfully choreographed, brilliantly danced, and magnificently scored. With its dramatic story and overwhelming spectacle, it serves as the perfect build-up to the wonderful happy ending. Most of all, I would say it's my favorite because I would probably watch very day if I could!
10. If given the opportunity, which movie scene would you re-do?
I would like to re-do the ending of the 1948 film Three Daring Daughters. This film starring Jeanette MacDonald and Jose Iturbi is overall a very nice film. However, as a self-regulator, the divorce and remarriage element, which was usually not allowed under the Code, is a bit disturbing.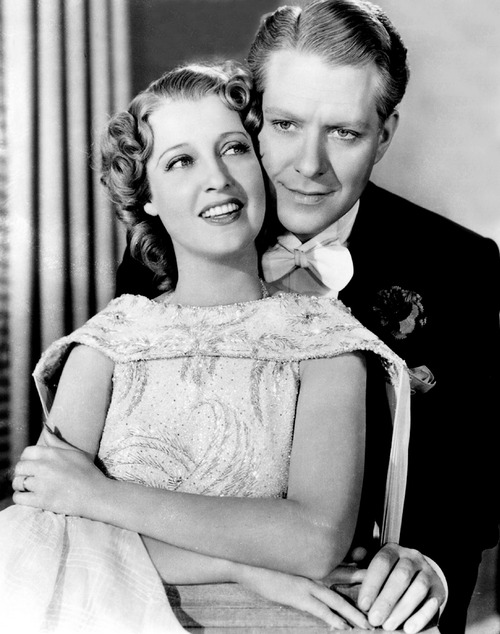 If you are a Jeanette MacDonald and Nelson Eddy fan, who happens to have an overactive imagination, another, slightly disturbing idea might come into your head. While her ex-husband, who is never seen, is described as being a no-good bum who ran out on his wife and left her alone to raise their daughters, the last few times I've watched it, he has turned into something completely different. I started to wonder if perhaps her absent husband was Nelson Eddy, and his leaving her was all a misunderstanding. Perhaps he didn't mean to leave her flat, and something led him to mistakenly believe she'd found another man, since his work took him away from her so much.
This point is driven home in the scene when Jeanette sings "The Sweetheart Waltz" from her 1938 film with Nelson Eddy Sweethearts. Jeanette's personal feelings for Nelson shine through in this scene, as she sounds slightly choked up during the intro to the song, and the camera, although far away, seems to reveal a few tears in her eyes. When Jose first plays the intro to tell her which song he wants her to sing, she gets an expression that seems to say, "Oh, really, Jose. That song?!" Then, as he plays, a violinist steps off the orchestra platform to serenade Jeanette, hearkening back to another Nelson Eddy film Bittersweet. As the song goes on, she gets a gleam in her eyes which hasn't been seen in any other song throughout the film but is very similar to the look she always got when singing with her sweetheart, Nelson Eddy. Even Jose Iturbi gets a slightly odd look on his face, as though he knows she isn't thinking of him, and in the scene right after this, she still has a faraway look in her eye, as though her mind is on her long-lost husband and old sweetheart.
When I first saw this movie, I knew nothing of Jeanette's movies with Nelson, and it was only the divorce and remarriage element that bothered me. This could be quite easily, if a bit improbably, be fixed by changing the contents of the telegram shown to Jeanette in the last scene. Jeanette decides to split up with her new husband, Jose Iturbi, because her daughters don't like him. However, at the end of the film, she gets a call from her ex-husband's boss (whose name is Mr. Nelson, of all things) telling her that her ex-husband is at his house. When Jeanette arrives, he gives her a telegram which says her husband married his secretary three years ago. She realizes that the "ex-husband" is really Jose, accompanied by her daughters. The five of them are happily reunited and finish the film singing. The simplest way to make this ending more Code-compliant would be for the telegram to say that Charlie Morgan died of a heart attack that morning. However, as I said, this is rather improbable.
The best way to end this movie would be to really have her husband come in at the end. While there are some details that would have to be worked out in a few scenes before the final one, it isn't necessary for me to go into all of them now. The balance of the changes would take place in the final scene. When Jeanette arrives at Mr. Nelson's house, he could direct her into the living room as before. However, when he stopped her and gave her a telegram, it could say that her divorce from Charles Morgan was never finalized, thus making her marriage to Iturbi illegitimate. She would then hear someone playing "The Sweetheart Waltz" on the piano in the living room. Then, Nelson Eddy's voice would be heard singing the song, and she would walk in and see her daughters, Iturbi, and her husband around the piano. Her husband would turn, and it would be Nelson Eddy. She would run to him and embrace him. Then, she would remember that he left her and ask him why. He would explain that he had heard and foolishly believed some ridiculous gossip about her finding another man during one of his long absences. Thinking she would be better off with someone else who could be around more often, he had decided not to return. She could respond that she naturally thought that he had not been what she thought and had thus divorced him for deserting her. Jose would then say that he realizes she belongs with her husband and the father of her children, since he has realized their marriage would never work. Much like Charlie, his job takes him all over the world on tours, and he would be away all the time, too. Charlie, however, can now get a job in New York and they can be together. Jeanette would thank him for all his kindness and tell him that she'll never forget him. The happy family would embrace, as Jose looked on happily. Then, his assistant would rush in and tell him he has a train to catch if he's going to be in Philadelphia for his next concert. He would respond, "Yes. Of course!" He would cast one more happy glance back at the beautiful family gathered around the piano, then take his leave. Then, as Mr. Nelson finally had a good meal, a running joke throughout the film, and Jose went to catch his train, the reunited family would sing the theme song, "The Dicky Bird Song," then segue into "The Sweetheart Waltz." They would kiss as it faded out to "The End."
11. What are your thoughts on time travel?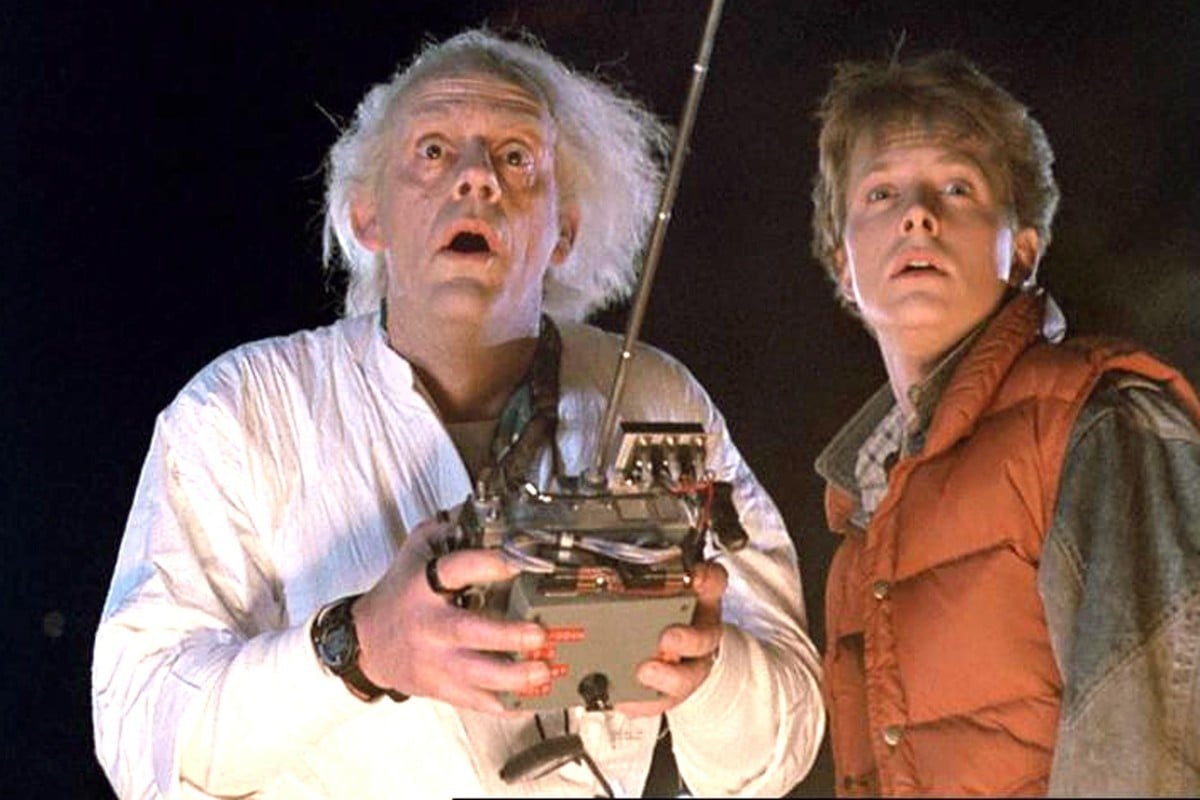 As a general rule, I don't like time travel, because I have a tendency to overthink movies, and the idea of time travel disturbs me a bit. Rather like I said about screwball comedies, time travel stories, especially to the past, tend to get very mixed up. I like the idea of traveling to the future better, because you don't have to worry about such things as, was that person really there when that happened to fix things, or did he just have to fix them because he messed them up by traveling back in time in the first place. However, traveling to the future can have its own complications. Due to these reasons, I will have to say that I prefer stories which stay in their own time period and don't mess around with others.
---
Now, its time for me to nominate 11 other bloggers for this award. I feel like I have nominated all my blogging friends for awards recently, so I've decided to use this award as an opportunity to meet some new classic film bloggers. Although PEPS is not a member of the Classic Movie Blog Association, I decided to check the roster of participants in their annual blogathon to find my nominees. Nominee is an appropriate term for this blogathon, since it is the Politics in Film Blogathon. All these bloggers are writers whose entries in the blogathon I admire. I may have interacted with them once or twice in the past, but I wouldn't consider us friends or even acquaintances.
Here are the questions for my nominees to answer, if they choose to accept the nomination:
Questions for Nominees
What fictional restaurant in a film do you wish you could visit?
What real place in a classic film do you wish you could visit as it was then?
Who is a film character whom you would like to have as a friend?
What character from a modern film (1970s-present) can you imagine being played by one of your favorite classic actors (1920s-60s)?
What classic film character (1920s-60s) can you imagine being played by one of your favorite modern actors (1970s-present)?
Name an actor and actress who never played opposite each other but who you think would have made a great romantic couple.
Name two actors whose film career timelines didn't overlap but who you think would have been great together, hypothetically.
What is a performance you really dislike from an actor/actress you usually like?
What is a performance you really like from an actor/actress you usually dislike?
What is your favorite animal in a film?
What is the most offensive or distasteful moment in a film which you otherwise like, and how would you change it if you could?
I can't wait to read my nominees' answers! I also want to invite all my nominees to join our two upcoming blogathons, The Third Annual Claude Rains Blogathon in November and The 2nd Happy Holidays Blogathon in December. I also would like to invite them to participate in our monthly guest series, What the Code Means to Me, in 2021. All participants get to suggest future Breening Thursday topics.
Thank you again for nominating me, MovieCritic! I look forward to getting to know these excellent writers through this award.
Please join our two upcoming blogathons!
AND
Follow us to bring back the Code and save the arts in America!
We are lifting our voices in classical song to help the sun rise on a new day of pure entertainment!
Only the Code can make the sun rise on a new day of pure entertainment!