In honor of Claude Rains's 131st birthday, which would have been November 10, we are honoring this great actor's talent for three days, November 9-11. This is our third year celebrating one of Hollywood's few A-list supporting actors, who was as famous for his thousand faces as for his velvety voice.
As in the first year we hosted this blogathon, one of the dates happens to be Veterans' Day, formerly known as Armistice Day because it is the anniversary of the end of World War I. This is a convenient coincidence, since Claude Rains was a World War I veteran. His distinct voice and droopy eye were characteristics he acquired from a gas attack during his service. Thus, this is also a good opportunity to honor one of the many classic actors who risked his life during the Great War.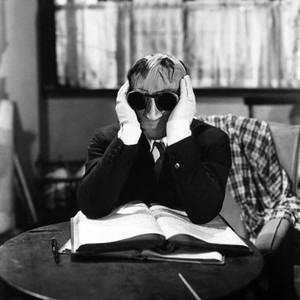 Please link your contributions to this post during the three days. We look forward to reading all your tributes.
Happy Birthday, Claude!
The Roster So Far
Thank you, all!
Please join our other upcoming blogathon!
Follow us to bring back the Code and save the arts in America!
We are lifting our voices in classical song to help the sun rise on a new day of pure entertainment!
Only the Code can make the sun rise on a new day of pure entertainment!