The Joe Pasternak Blogathon is here! This weekend, PEPS is hosting this blogathon in honor of producer Joe Pasternak's 119th birthday, which would have been September 19. The blogathon dates are September 18-20. See the original announcement here.
Blogathons are hosted in honor of specific themes, famous actors, and notable directors, but I have never heard of a blogathon dedicated to a producer. However, producers were very important members of Golden Era Hollywood, particularly while the studio system thrived. Each producer had his own style, which greatly effected the films he made. While directors are now regarded as the most important visionaries behind films, producers were once the driving force behind productions. Thus, we are hosting a blogathon in honor of one of our favorite producers, Joe Pasternak.
During the years when the Production Code Administration (PCA) guided Hollywood's morals, producers were often the ones to interact with self-regulators about breening changes. Thus, producers' feelings about decency in films were reflected in the final products.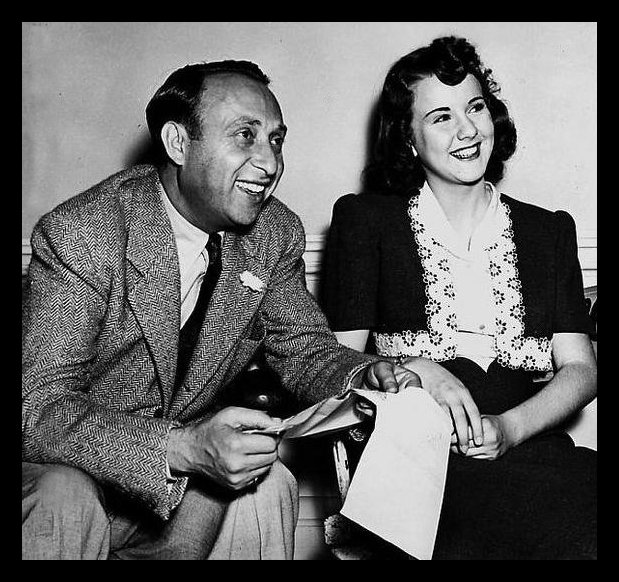 Joseph Pasternak was a producer whose vast career spanned thirty years, during which he flourished at Universal Pictures and MGM. He most famously produced lighthearted musicals featuring young soprano stars like Deanna Durbin, Kathryn Grayson, Jane Powell, and Gloria Jean, all of whom he made film stars. Like Louis B. Mayer, MGM's powerful mogul, he believed that films should be uplifting and beautiful, which fit very nicely with the Code. His personal quotes like "No one ever gets sick in my scripts," and "Never make an audience think. It always worked for me," reveal his uncomplicated view toward movie-making. When he retired, he announced, "I am proud that I have produced 105 pictures and not one of them is adults only." This record proves that he was not only a friend of the filmgoing public but of self-regulators. In fact, he was not only a comrade in ethics but a personal friend of Joseph I. Breen, serving as a pallbearer at the latter's funeral. That is why, here at PEPS, Joe Pasternak is a producer we want to honor.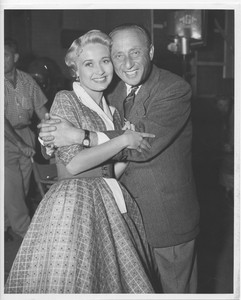 It's hard for films to be musicals without being stagey, lighthearted without being silly, youthful without being juvenile, and fun without being goofy. Joe Pasternak's productions strike that perfect balance. The music is usually in context, meaning that all the songs make sense in the plot rather than being random bursts of song. Musical selections are a charming mix of operatic arias, classical music with English lyrics, popular songs, and even folk music. Mr. Pasternak was such a connoisseur of classical music that he made films with real opera singers like Lauritz Melchior and Lotte Lehman and featured great classical musicians like pianist/conductor Jose Iturbi and conductor Leopold Stolkowski. He also featured great popular musicians like Tommy Dorsey, Xavier Cugat, and the Pied Pipers. In addition, he made award-winning swimmer Esther Williams into a film star.
Joe Pasternak also wrote two books, his autobiography, Easy the Hard Way, and, believe it or not, a cookbook. This epicurean outing is called Cooking with Love and Paprika. I understand that it contains Hollywood tidbits as well as recipes for tasty morsels, prepared Hungarian-style. To get a glimpse of Mr. Pasternak's candid and delightful writing style, read an article on his cooking hobby he wrote for Esquire Magazine in 1950 here.
Thank you to all the participants who have joined this celebration of Joe Pasternak, friend of the Code! I can't easily list my favorite director, but I can say without hesitation that he is my favorite producer. I can't wait to read everyone's wonderful contributions!
The Roster
Happy Birthday, Joe!
Follow us to bring back the Code and save the arts in America!
We are lifting our voices in classical song to help the sun rise on a new day of pure entertainment!
Only the Code can make the sun rise on a new day of pure entertainment!