Today is Friday, and I'm going to publish a Film Fashion Fridays article today. This series has been very infrequent recently, due to how long it takes to write each article and the fact that my Amazon Associates account still isn't working properly. However, I agreed to write one of these articles today, so I'm going to do so despite the challenges.
This article is an entry in the 1st Annual Frank Sinatra Blogathon, which is being hosted this weekend by Kristen Winiarski of KN Winiarski Writes. This blogathon is honoring Ol' Blue Eyes's birthday tomorrow, which would have been his 105th! Since I already had commitments for reviewing films this week, I decided to write about Frankie's style.
Frank Sinatra had a very definite sense of style. Looking nice was very important to him. One of the most iconic elements of his style was his tilted fedora with an extra-wide band. While hat bands were often rather thin and the same color as the rest of the hat, Sinatra wore his several inches wide and often a contrasting color to the hat. Thus, they were very noticeable. You can observe that style in the below pictures.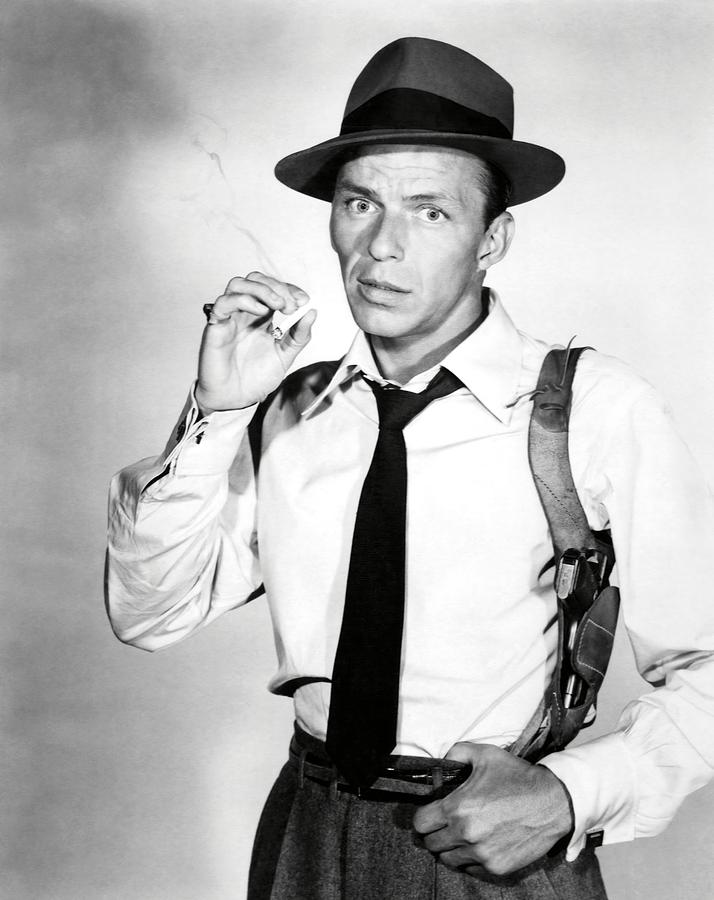 If you or a fellow you know would like to emulate this style, here are a few hats on Amazon which feature signature wide bands. Due to the ongoing problem with my Amazon Associates account, which I still have been unable to solve, I can't include links to purchase directly, giving PEPS a commission. However, I can still recommend products. Hats of this kind are often described as fedoras. The term "gangster hat" will often bring up ones with wide ribbon bands.
Tigerdoe Fedora Hat – Fedora Gangster Hat with White Tie – (2 Pc Set) 1920's Men's Accessories at Amazon Men's Clothing store
Stacy Adams Men's Crushable Wool Felt Snap Brim Fedora Hat at Amazon Men's Clothing store
Amazon.com: Gangster Hat,Fedora Hats Men Women Roaring 20s Theme Party Felt Panama Caps Gatsby Mobsters Cosplay Costume Accessories (A1-White)…: Clothing
Belfry Gangster 100% Wool Stain-Resistant Crushable Fedora in 5 Sizes and 4 Colors Grey Large at Amazon Men's Clothing store: Fedora Hats
Classic Wide Brim Fedora for Men & Women Felt Panama Hat Vintage Felt Hat Brown at Amazon Men's Clothing store
Mens Fedora Hats Wool Trilby Gatsby Hat Felt Manhattan Women Costume Outfit Halloween Decorations at Amazon Men's Clothing store
Scala Classico Men's Crushable Wool Felt Fedora at Amazon Men's Clothing store
Here are two links to hat bands you can add to an existing fedora for that extra Sinatra style.
Gamboa Hatband Genuine Panama Hat Band Ribbon Band – Several Models at Amazon Men's Clothing store
FQH 3-Pleats Poplin Cotton Hat Band with 2 Hooks, Black at Amazon Men's Clothing store
Happy Birthday, Frank!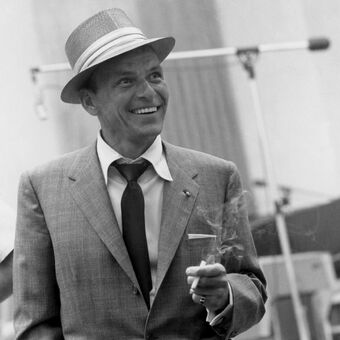 Remember, take pictures of yourself in vintage style and send them to me to be featured in a future Film Fashion Fridays article! I will gladly republish your pictures, advice, and experiences in vintage clothing for others to see and read. Let's make Friday a day for film fashion!
To every Glamour Girl and Dapper Dan, "Here's looking at you, kid!"
Please join our three upcoming holiday blogathons!
and
Follow us to bring back the Code and save the arts in America!
We are lifting our voices in classical song to help the sun rise on a new day of pure entertainment!
Only the Code can make the sun rise on a new day of pure entertainment!