Today, I am taking a brief respite from my #AMonthWithoutTheCode2020 posts to provide some updates about my writing which has recently appeared outside of PEPS. Each month, one or two articles I wrote are published in The Epoch Times. They all appear online, and all the recent ones are published in the national print editions, so USA readers who subscribe to this paper might just see my articles in print! Since I last published links to these articles here, which was for Memorial Day, four more articles of mine have been published. They are listed below: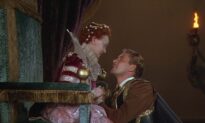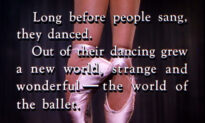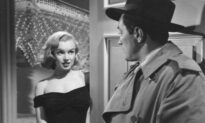 I also am proud to announce that another issue of Shine On Hollywood Magazine has come out, the June-July Issue, which honors Top Humanitarians. I am honored to tell you that I wrote this issue's cover feature, the interview of Donelle Dadigan, founder of the Hollywood Museum and goddaughter of classic pianist and conductor Jose Iturbi. This article, the first cover feature I have written, appears on pages 38-83, including pictures, videos, information about her foundations, and footage of an interview I conducted with her in January. Also in this issue, I continued my coverage of former Miss Golden Globes, writing about Linda Evans (p. 20-26) and Gila Golan (p. 27-30). My third article in this issue is a review of a virtual dance performance, a reimagined version of Martha Graham's Immediate Tragedy from 1937, which appears on pages 16-19.
If you enjoy our writing here on PEPS, I hope you will visit these other articles I have written and appreciate them, as well. I am honored to be featured in these two fine publications, which I recommend highly to all my readers for their respective merit. The Epoch Times has the highest standards of truth in journalism and reporting the news, and Shine On Hollywood Magazine is dedicated to sharing positive stories about real people in the entertainment industry without including gossip and negative, divisive topics.

On a sad note, two people about whom I recently wrote articles here at PEPS died near the end of July. Dame Olivia de Havilland, one of the last remaining stars of Hollywood's Golden Era, died at age 104 on July 26. This was sad news to me as well as to all other fans of her many magnificent films. Ironically, I published a review of her first film, A Midsummer Night's Dream (1935), on that day, but it was an automatic post. I had written it a few days earlier so that I could take the weekend off for a family trip. The sad irony of my reviewing Olivia's first film on her death day struck me only when I learned of her death the next night. I added an addendum to that article, explaining the situation and making it a tribute to this great actress.

Soon after that, J. R. Jordan, the author of "Robert Wise: The Motion Pictures," contacted me with the tragic news that his father died on July 24. I met Mr. Jordan in April when he flatteringly asked me to read and review his biography of Robert Wise. After telling me of his beloved father's death at age ninety, he asked me if I would add an addendum about his father's death to my review, which I was glad to do. You can read that review and my tribute to Joseph C. Jordan Jr. here. I highly recommend Mr. Jordan's excellent book. It is an informative source for any classic film fan.
Thank you for your continued support!
---

Follow us to bring back the Code and save the arts in America!
We are lifting our voices in classical song to help the sun rise on a new day of pure  entertainment!
Only the Code can make the sun rise on a new day of pure entertainment!