Happy Easter! It's easy to forget that this is a special day, since there are few ways to celebrate holidays right now. However, one festive thing you can still do is watch movies. Let's consider some Code films which are good to watch today.
Judy Garland and Fred Astaire in the Easter Parade in the film of the same name.
Easter Parade from 1948 is the only movie I know which has Easter in it's title. This joyful MGM musical starring Fred Astaire, Judy Garland, and Ann Miller opens with Fred walking down the street singing "Happy Easter" to everyone he passes, and it ends with the famous New York City Easter Parade on Easter Sunday. Great Easter scenes include the opening number, "Happy Easter to You," "Drum Crazy," in which Fred Astaire does a great tap and drumming number to get a stuffed rabbit away from a little boy, the first Easter Parade scene, the famous "In Your Easter Bonnet," and the Easter parade finale.
My Dream is Yours from 1949, a Warner Bros. musical starring Doris Day and Jack Carson, contains an adorable Easter Eve scene. The day before Easter, Doris Day's little boy dreams about the next morning, imagining that his stuffed bunnies have turned into Doris and Jack, who dance and sing with a cartoon Bugs Bunny to a jive rendition of Liszt's "Hungarian Rhapsody." It's a great number in a wonderful movie.
The quintessential holiday movie is Holiday Inn from 1942, since this Bing Crosby and Fred Astaire Paramount musical features musical numbers for eight holidays. One of these holidays is Easter Sunday, which is honored by Bing's rendition of Irving Berlin's "In Your Easter Bonnet," which he sings to Marjorie Reynolds while driving a horse-drawn carriage through a lane of blossoming trees.
To celebrate the religious aspects of the holiday, I suggest one of the many faith-based Code films. Movies like Going My Way (1944) and The Bells of St. Mary's (1945) are always appropriate. For a strictly Catholic alternative, The Song of Bernadette (1943) is a good choice. Other films which contain at least elements of religion are Boys Town (1938), Angels in the Outfield (1951), Judge Hardy and Son (1939), The Girl of the Golden West, and Joan of Arc (1948).
Whether you choose to celebrate this holiday with colored eggs and bunnies or prayers and faith, a Code film can add to your celebration.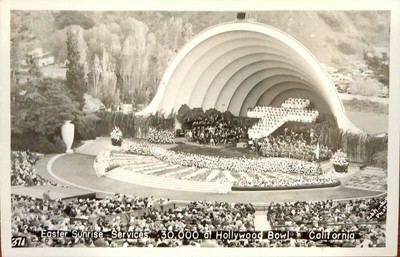 Follow us to bring back the Code and save the arts in America!
We are lifting our voices in classical song to help the sun rise on a new day of pure entertainment!
Only the Code can make the sun rise on a new day of pure entertainment!