Today is Thursday, so it's time for another Breening Thursday article! This week, I am combining my breening article with my contribution to a blogathon. I don't combine many Breening Thursday articles with blogathon entries because they are usually hosted on the weekends. For that reason, I conveniently combine many of my 52 Code Films articles with blogathon topics. This blogathon, however, is hosted during the week, so I am able to participate with an article about an un-Code film.
This article is my entry in a blogathon hosted by Gabriela of Pale Writer, The Man Who Would Be Shane: The Alan Ladd Blogathon. She is hosting this blogathon on September 3-6 in honor of Mr. Ladd's 106th birthday, which would have been on the opening day. It is natural that she would host this blogathon, since she is an ardent admirer of "the man who would be Shane." Before this blogathon, I had only seen Alan Ladd in a cameo appearance in Variety Girl from 1946, which is very brief. I thought this would be a good opportunity to familiarize myself with this classic actor. I decided to breen a Shurlock Era film he made which is free on Amazon Prime, The Proud Rebel from 1958. Let's start with a brief overview of this film's story.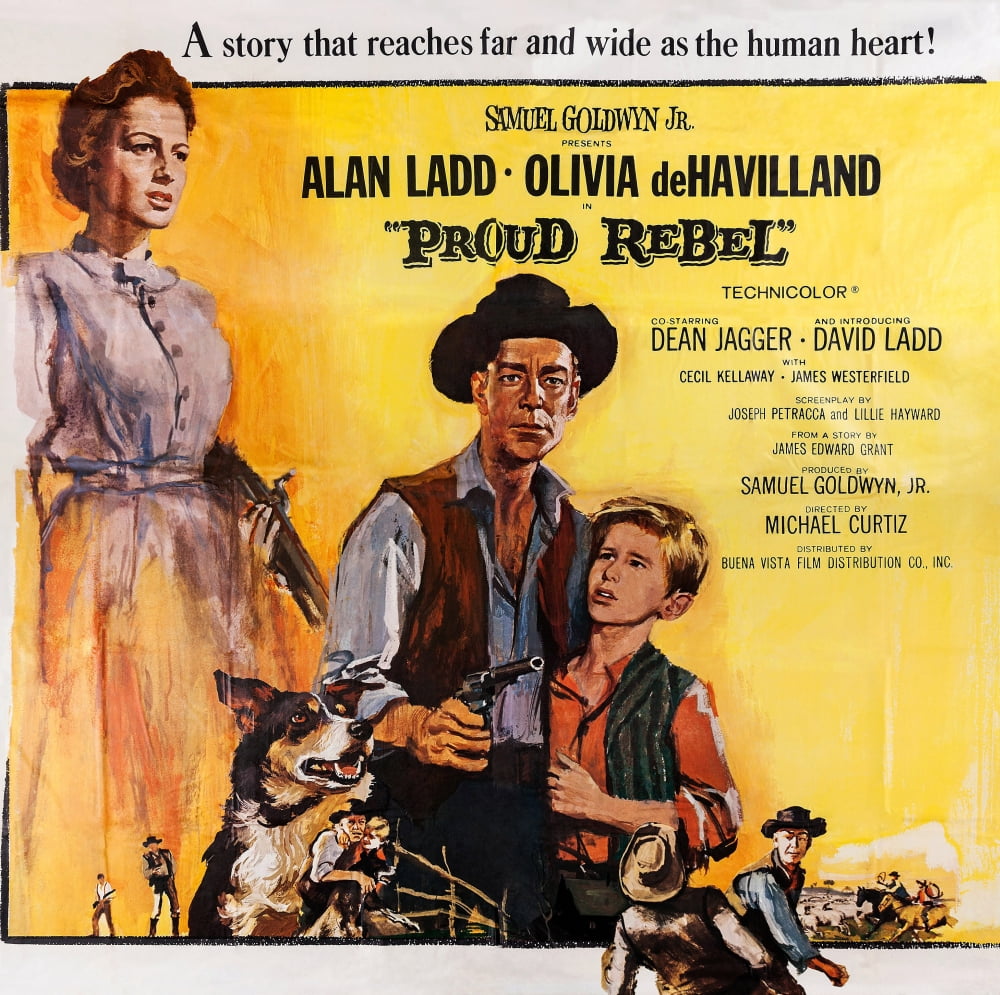 After the Civil War, a Southerner and his ten-year-old son travel north to a sheep-herding town, Aberdeen, Illinois. The man's name is John Chandler (Alan Ladd), but the Yankees in the area bigotedly call him a gray-back and refer to him as "Reb." He and his boy, David (David Ladd), came to town to see a local doctor, Dr. Enos Davis (Cecil Kellaway). Although he looks healthy, David cannot speak. He has been mute since he saw his mother killed in a fire a year earlier. The traumatized boy is quite happy with his father and his beloved border collie, Lance (King), but his father is determined to restore his speech. The doctor, a kind man with Quaker speech, says that David is suffering from vocal paralysis, as all the other physicians they have consulted also said. However, Dr. Davis provides a possible solution. A colleague of his in Minnesota, Dr. Eli Strauss, is a brilliant surgeon who might be able to cure the lad with a simple operation. The doctor tells the father not to get his hopes up, but he immediately begins to prepare for the trip. His sole purpose in life is to cure his beloved son.
The twosome goes to a local store to trade a candlestick for some food., and they leave their dog outside. While they are inside the store, two young men try to steal Lance. Chandler goes outside just in time to see them trying to lead the animal away. The young men saw the way the dog resolved a traffic jam of sheep earlier, so they want him to work for them. They vehemently deny having attempted to steal Lance, but the older brother, Jeb Burleigh (Dean Stanton), incites John to violence when he starts picking on David. A violent fight ensues, but John defends himself well. The younger son, Tom (Thomas Pittman), is not as brutal as his brother, but he fights hard nonetheless. The brawl ends when their father, wealthy sheep herder Harry Burleigh (Dean Jagger), strikes John from behind. As he lies there unconscious, the older Burleigh sprinkles whiskey on him, leading the sheriff to think that he has been drinking. He is arrested, but a kind local townswoman looks after his boy. Her name is Linnett Moore (Olivia de Havilland), and she owns her own farm. Everyone in town wonders why she runs the farm all alone and has never married, but she has refused to sell her land even after her father and brothers died. Now, the Burleighs want her to sell the farm to them so that they can expand their ranch and enlarge their herd. They will use fair means or foul ones to get what they want. They prove this in court, when they falsify the facts to get John convicted for disorderly conduct. He is sentenced to $30 or thirty days, but he is poor and concerned about what would happen to David while he is in prison. Linnett offers to pay his fine and then recoup the money by having him work on her farm. The deal is accepted, and the two Chandlers go to her farm.
John and David both eagerly start to work at the farm, which is rundown because of Linnett's inability to properly manage it alone. She quickly grows to love David, and he is also very fond of her. She also finds herself attracted to the proud, stubborn John, but she knows that he plans to leave for Minnesota as soon as he has enough money. Meanwhile, the Burleighs are constantly encroaching upon the Moore land. John and David keep the sheep off Linnett's land, but will she be able to fight once they are gone? Will John and David be able to cure the infirmary of his broken soul? They may discover that the answer to their problems is not in a surgery in Minnesota but in love right in Aberdeen.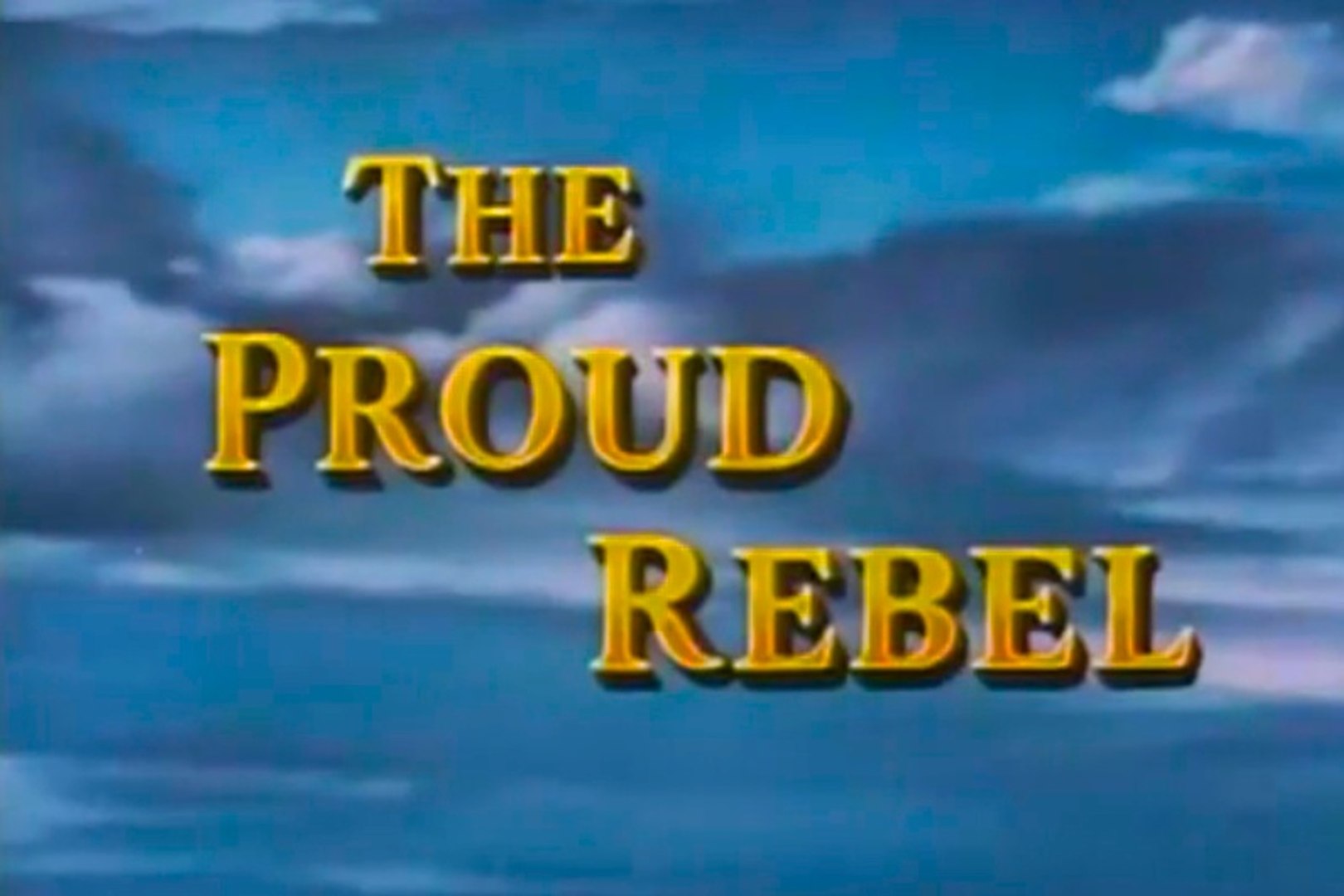 I signed up for this blogathon without having seen this film. I just determined that, as a Shurlock Era film, this movie would probably be breenable. I admit that, in so doing, I was breaking my first rule of breening, which is that you should watch a movie at least once before you decide to or attempt to breen it. In this film's case, the problem was not that it had too many deep-seated problems for it to be easily breened. On the contrary, I almost felt that it didn't have enough Code violations for a proper breening article. In a way, it is nice to think that this film is too good. Let's review the few problems I did find.
When John and David arrive in Aberdeen, they go to visit Dr. Davis first. The doctor suggests that they go to Minnesota, and Mr. Chandler thanks him heartily. The doctor replies that he just feels that way now. In his Quaker accent, he says, "Thee may want to damn me after thee gets there." The italicized word is a profane word which is forbidden under the Code. I was very surprised that the old gentleman used this word. It should be replaced with curse.
Not long after the Chandlers have arrived in town, the Burleigh boys pick a fight with John. They get into a rather nasty brawl. This fight is excessively violent. Too many of the actual blows are shown. There are some unsettlingly graphic aspects of the brawl, such as when a man crashes through a glass door. This fight should be toned down.
After the fight, both Jeb and Tom Burleigh are shown with blood on their faces. You wouldn't see such a clear depiction of realistic blood on a man's face after a fight in a Code film, especially in Technicolor. They may be dirty and bruised, but they shouldn't be so bloody.
That concludes my breening! The problems are minimal, to say the least. However, it is pleasant to discover a Codish Shurlock Era film. After all, in 1958, the Code was still technically in place and being fully enforced by the Production Code Administration. They were doing an increasingly mediocre job, but the employees of the PCA were still trying to self-regulate every American film that was made. It is nice to see a reasonably successful film after breening movies like Some Like It Hot, which was made just the next year.
I think that Codish films from the Shurlock Era are usually good thanks to the filmmakers rather than the self-regulators. This movie was directed by Michael Curtiz, who directed old Warner Bros. masterpieces like Casablanca from 1943 and more recent classics like White Christmas from 1954. He was not a director whom I have ever found to be exploitative or rascally. For the most part, I think he tried to make good movies with a strong story and believable characters. In this film, he succeeded.
I can now say that I have seen a film with Alan Ladd. I can also say that I really appreciate Alan Ladd's talent. I found him to be a talented, masterful, and likable actor. He created a deep and believable character, a man who is scarred by the war but not cynical. He retains a soft heart for and because of his boy. I thought that young David Ladd was wonderful in the role of the mute boy. The sounds he made were thoroughly convincing as the pitiful squeaks of a child who is trying desperately to speak. I found the relationship between father and son very touching, deepened by the unique and pleasing angle that they were actually played by father and son actors. Also, the relationship between David and his wonderful dog was very real and touching. Add Olivia de Havilland into the film, still looking lovely and full of wonderful zest, and you have a truly great movie. Despite its not being a Code film, I am happy to recommend it.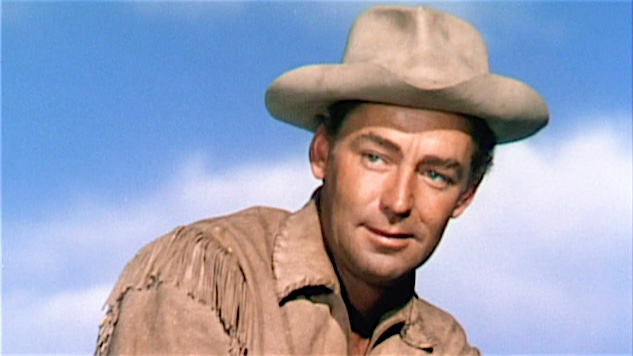 Gabriela, thank you for introducing me to Alan Ladd with this blogathon! I am now a Ladd fan myself! I can't wait to see some of his Code films. I am eager to see more of his wonderful performances in different film genres. I can see why you and so many other fans admire him. He is a very talented actor and a strikingly handsome gentleman with unique blond looks. He has a commanding presence on screen. I never would have guessed he was only just over 5'6″ if I hadn't read it! In this film, he was a man who was proud and big in spirit despite having been widowed, impoverished, and humiliated by the Confederacy's defeat in the recent war. He still remains a big man inside, since he wants to do what is right. Whether or not you are a Western fan, I think you will enjoy this film starring Alan Ladd and his lad!
Calling all Phans to PEPS! This year, on September 23-25, I, Rebekah Brannan, will be hosting The Phantom of the Opera Blogathon. The title tells you exactly what it is. This blogathon will be dedicated to all adaptations, spin-offs, prequels, and sequels of the immortal tale The Phantom of the Opera! As devoted Phans, my sister and I could not let the 110th anniversary of the beginning of the original novel's serialization in the newspaper Le Gaulois pass without some form of commemoration. I invite all of you to celebrate this wonderful event by joining The Phantom of the Opera Blogathon! Now, stay away from trapdoors, beware of shadows, and always keep your hand at the level of your eyes, because we're off to the Paris Opera!
Click the above image to buy this movie on DVD at Amazon and support PEPS through the Amazon Affiliate program!
Follow us to bring back the Code and save the arts in America!
We are lifting our voices in classical song to help the sun rise on a new day of pure entertainment!
Only the Code can make the sun rise on a new day of pure entertainment!