July 23 – Perfect Code Film Feature #23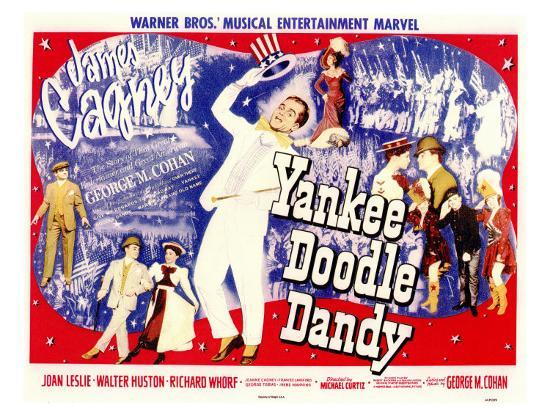 Today's highlighted film is Yankee Doodle Dandy from 1942. This is the story of an Irish American song and dance man who is summoned to meet President Franklin D. Roosevelt after impersonating the president in one of the shows he wrote. As he accepts an honor from the president, the vaudevillian tells him the story of his life, including his successes, his failures, his creations, and his loves. This film stars James Cagney, Joan Leslie, and Walter Huston. It was directed by Michael Curtiz, produced by Hal Wallis, and released by Warner Bros. This is a perfect Code film because it inspires great patriotism through its depiction of the life of a showman who wants to use his talent to glorify the country he loves. I like this movie because it has a great script, a great cast, and a lot of personality as a marvelous backdrop for its inspiring tale. My favorite thing about it is the way it showcases James Cagney's underappreciated but truly marvelous musical and dancing talent as well as his acting skills.
Click the above image to buy this movie on DVD at Amazon and support PEPS through the Amazon Affiliate program!
Follow us to bring back the Code and save the arts in America!
We are lifting our voices in classical song to help the sun rise on a new day of pure entertainment!
Only the Code can make the sun rise on a new day of pure entertainment!