July 2 – Perfect Code Film Feature #2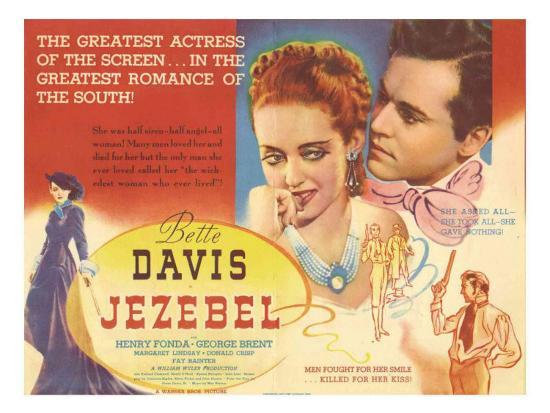 Today's highlighted film is Jezebel from 1938. This is the story of a Louisiana woman who loses her fiancé because of her scandalous and stubborn behavior and refuses to beg his forgiveness until it is too late because he is married. Her selfish behavior continues to hurt those around her until New Orleans's occupants are tried by a deadly yellow fever epidemic. This film stars Bette Davis, Henry Fonda, and George Brent. It was directed and produced by William Wyler with Hal B. Wallis and Henry Blanke and released by Warner Bros. This is a perfect Code film because it handles difficult topics with great delicacy, shows the folly of being selfish, and teaches the importance of selfless love. I like this movie because of the beautiful historical detail, the charming Southern accents, and the great acting. My favorite thing about it is Bette Davis's brilliant performance as a woman of many sides who undergoes a great transformation; she deserved her Best Actress Oscar!
As a special high-point of our month-long celebration in July, we are hosting a blogathon on the first weekend in July in honor of the formation of the PCA and the twenty wonderful years of decent cinema which followed during Joseph Breen's tenure. It will be called The Favorite Code Film Blogathon. On July 5-7, participants will choose their single favorite Code films and write about why these movies from the era of film decency were so good. Please join!
Click the above image to buy this movie on DVD at Amazon and support PEPS through the Amazon Affiliate program!
Follow us to bring back the Code and save the arts in America!
We are lifting our voices in classical song to help the sun rise on a new day of pure entertainment!
Only the Code can make the sun rise on a new day of pure entertainment!